Profiles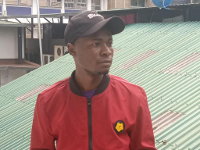 Jackson Orwa
My name is Jackson Orwa.
I sat for my KCPE in 2009 and started off my secondary education in 2010. When I was in form two, I started having school fees struggles and that's when I joined FORWAC.
FORWAC supported me to complete my secondary education, including shifting from day schooling to boarding school. I got the opportunity to join Egerton University to pursue a BSc. Mechanical Engineering.
FORWAC helped me to finance all the requirements and stood with me throughout the five year course. I eventually graduated in 2019 with second class honours, upper division. I am currently pursuing my master's in Mechanical Engineering courtesy of FORWAC. I am glad and will always be happy to be part of this foundation.
Upon completing my studies, I would love to participate in growing FORWAC to the best level it can reach, supporting more children both morally and financially to achieve their life goals.