Profiles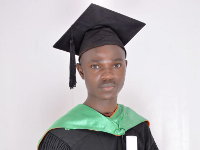 Vincent Juma
My name is Vincent Juma.
I joined FORWAC in 2012 after finishing my primary education and was unable to raise school fees for my secondary education. FORWAC gave me an opportunity to continuously study throughout my secondary education.
When I joined university, FORWAC also helped me to pay for all the requirements throughout the four year period. I was eventually able to complete my university education, where I graduated with a Bachelor's degree in Information Science from Karatina University and obtained second class honours, Upper Division.
I'm currently preparing to start my career in Web development, to help businesses and organisations in boosting their online presence. I remain a FORWAC member and when I become financially able I will gladly give back to FORWAC in order to support the young members.